Joshua Jackson
Before their iconic characters Pacey and Joey got together on-screen, the Dawson's Creek co-stars date for one year in 1998-99.
"I'm just going to say that I met somebody last year," Holmes coyly told Rolling Stone in 1998. "I fell in love, I had my first love, and it was something so incredible and indescribable that I will treasure it always."
When asked if she was referring to Jackson, the magazine reported the then-19-year-old buried her face in her hands before saying, "I feel so fortunate because he's now one of my best friends. It's weird. It's almost like a Dawson-and-Joey type thing now. He's been in the business so long, and he's really helped me. I respect him as a friend and as a professional."
Alas, the couple broke up, though they remained friends throughout the iconic WB series' six-season run.
---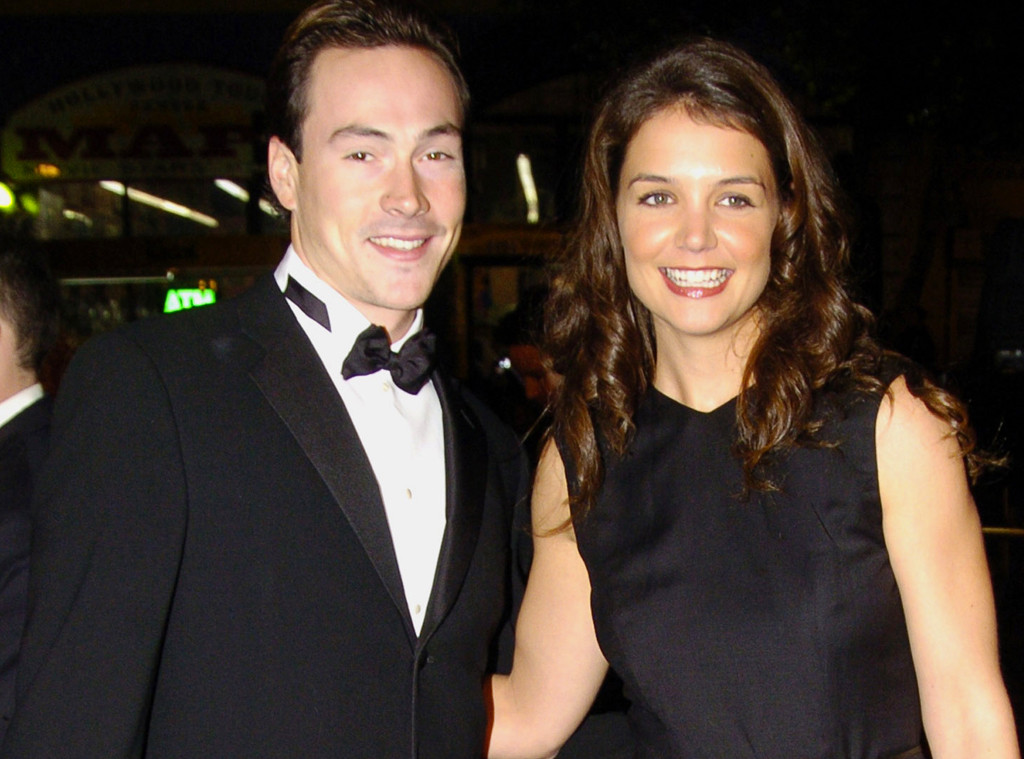 Chris Klein
Two years after her romance with Jackson ended, Holmes began dating the American Pie star.
The pair got engaged in December 2003, but Holmes ended the relationship less than two years later—and just a few months before the TomKat era began.
To end any speculation about the timeline of the actress' engagements, Klein told Access Hollywood at the time, "People are going to write what they want to write. Her being with Tom has nothing to do with her and I discontinuing our relationship."
Holmes, meanwhile, told W Magazine, "Chris and I care about each other and we're still friends. Tom is the most incredible man in the world."
Klein would reflect on their relationship in a 2012 interview with People, explaining, "We found comfort in one another. We had a similar upbringing, and we were going through the same experience. As the teenage craze came to an end, we found that our relationship was changing as well."
He continued, "From my side there was a lot of denial and fear about the future. It ended as amicably as these things can end."
---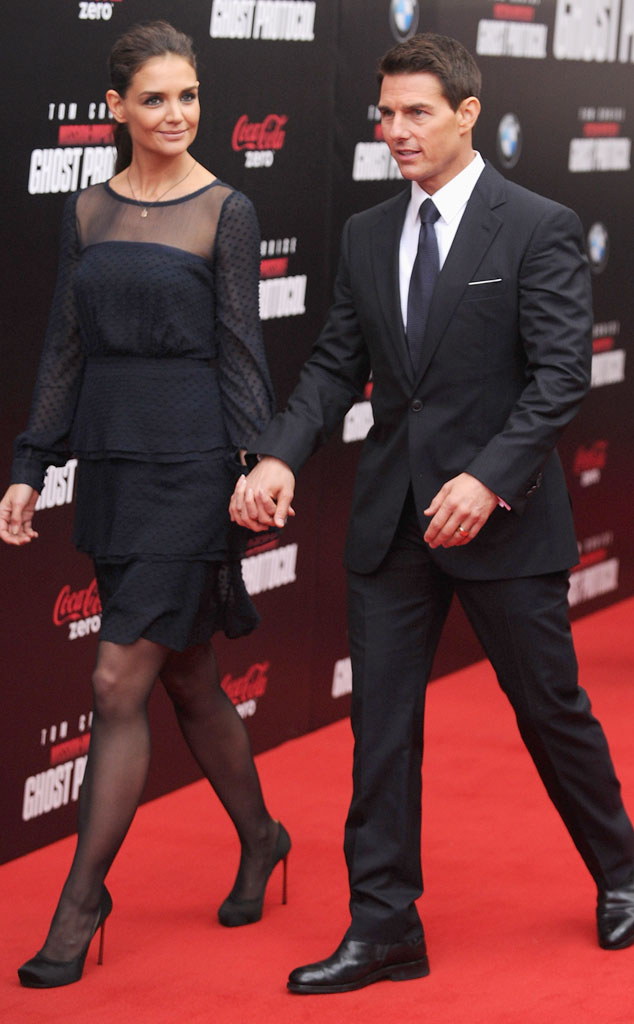 Tom Cruise
In April 2005, Holmes became one-half of one of the decade's most infamous celebrity couples, beginning a very public whirlwind romance with the movie star, who was 16 years her senior.
She overtly gushed about Cruise—her former childhood crush who was once plastered on her bedroom wall—in interviews. He jumped on Oprah Winfrey's couch to declare his love. They announce they were expecting their first child six months into their relationship and Holmes gave birth to their daughter, Suri, in April 2006.
Their straight-out-of-a-movie love story was bookended by a lavish $3 million Italian wedding (that boasted multiple bridal gowns, a serenade by Andrea Bocelli and guests like Will and Jada Pinkett-Smith, John Travolta, Victoria and David Beckham and Jennifer Lopez) and the first family photo was splashed across the cover of Vanity Fair.
All was well…
Tom Cruise
But five years after tying the knot, the fairy tale seemed to be over and Holmes shocked the world by filing for divorce.
"Tom is deeply saddened and is concentrating on his three children," Cruise's publicist told E! News in June 2012. "Please allow them their privacy."
Holmes' divorce attorney also issued a statement: "This is a personal and private matter for Katie and her family. Katie's primary concern remains, as it always has been, her daughter's best interest."
After gaining a reputation as one of the most public celebrity couples, Holmes and Cruise's split became of Hollywood's most private and their divorce was finalized in less than two months.
CREDIT: Hot topics
Ihedioha Stella , Reporting from ProbitasReport
Stella@prohitasreport.com
Www.ProbitasReport.com